Power & Performance Burger Burn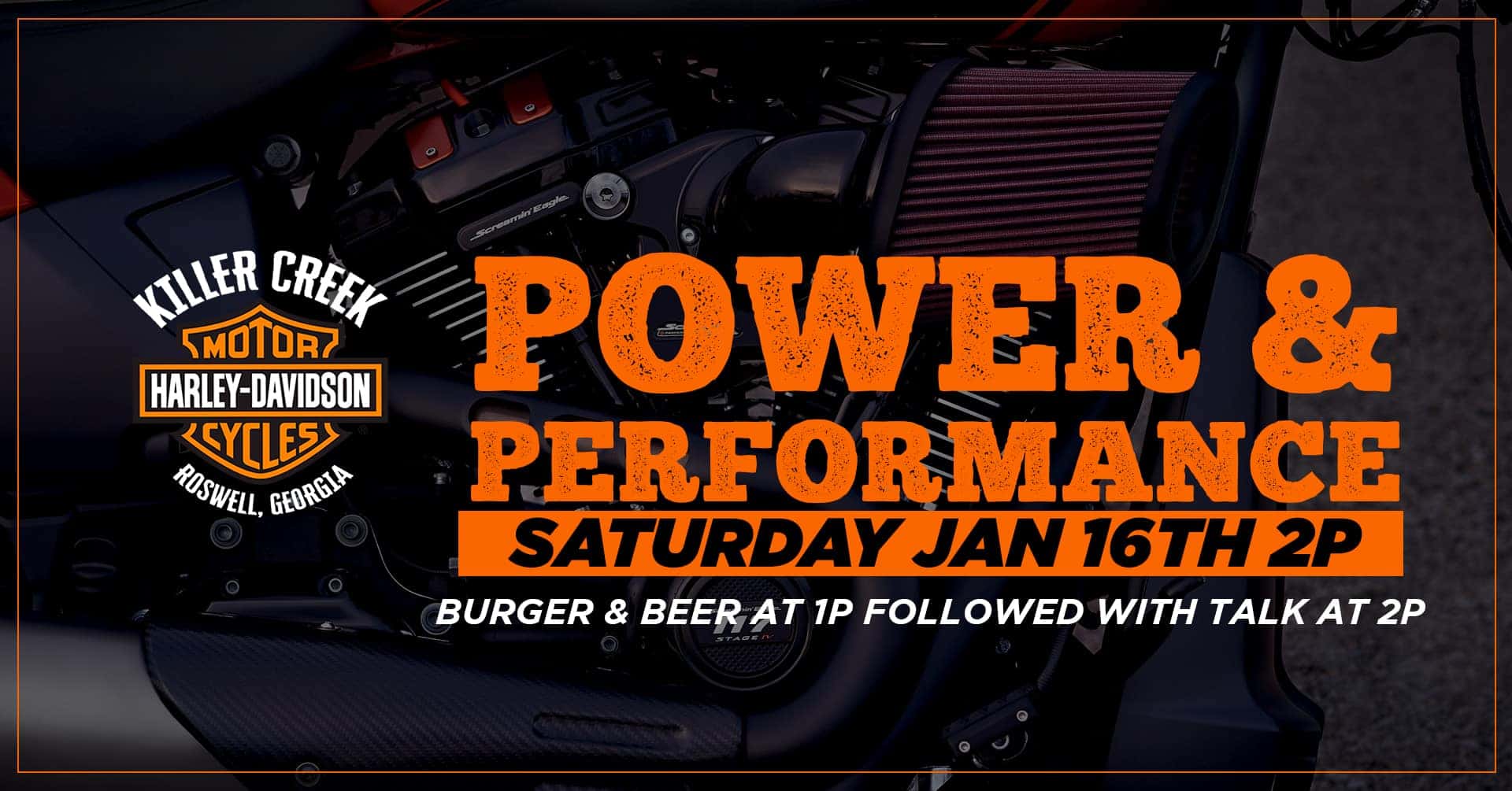 Want to know how you can enhance your motorcycle's performance?
JOIN US Saturday, Jan 16th at 1p for our customer appreciation and grab a free burger and a beer and stay to
Learn how to you enhance your Harley-Davidson with performance parts, air cleaners, exhausts, tuning, stage kits & more! .