2021 Sportster S
The Sportster Re-Imagined: Introducing the all new 2021 Sportster S, Available Now in Rosswell Georgia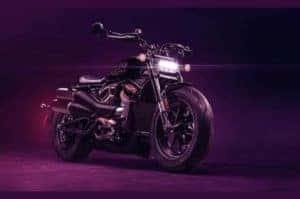 Harley Davidson's new 2021 Sportster S is fusing past and present in a high tech, highly designed bike made with performance in mind.
The launch of the 2021 Sportster S is a continuation of a legacy born in 1957, when the original Sportster bike was released. Whether you are looking for style or performance, this bike will fit the bill. Harley built this re-imagined classic with modern day tech features like a Bluetooth equipped 4″ LCD display, and high tech rider technology that allows you to choose between sport, road and rain mode. If you are a rider interested in making a statement, the Sportster S is the bike for you.
Sportster S Feature Highlights:
Revolution Max 1250T Powertrain
94 ft. lbs. torque
121 Horsepower
Weight: 486/502lbs
Bluetooth connectivity and moving maps navigation
Cornering Rider Safety Enhancements including ABS and traction control
Selectable and customizable ride modes
All LED lighting adjustable performance suspension
Cruise control
Want to find out more about the 2021 Sportster S? Fill out the form below or give us a call!